Although small rooms may seem cozy and fun, they can sometimes feel suffocating. But there are some easy ways to make small spaces look bigger, if you're willing to do the work. 
As you fill your home with more belongings, storage space becomes an uncommon commodity. Trinkets begin to pile up on all your surfaces, and books get left out. We've all been there! Even a little bit of mess can make a small space feel extra closed-in.
Just one or two items left out can leave your space feeling cluttered, especially if your space was small to begin with. We get it, not everyone has the luxury of having extra square footage. 
However, rather than settling for a dysfunctional space, there are three easy ways you can make small spaces look bigger.
You can also feel free to check out our 8 tips for furnishing small spaces. We're pretty passionate about this topic, so don't be shy with your questions!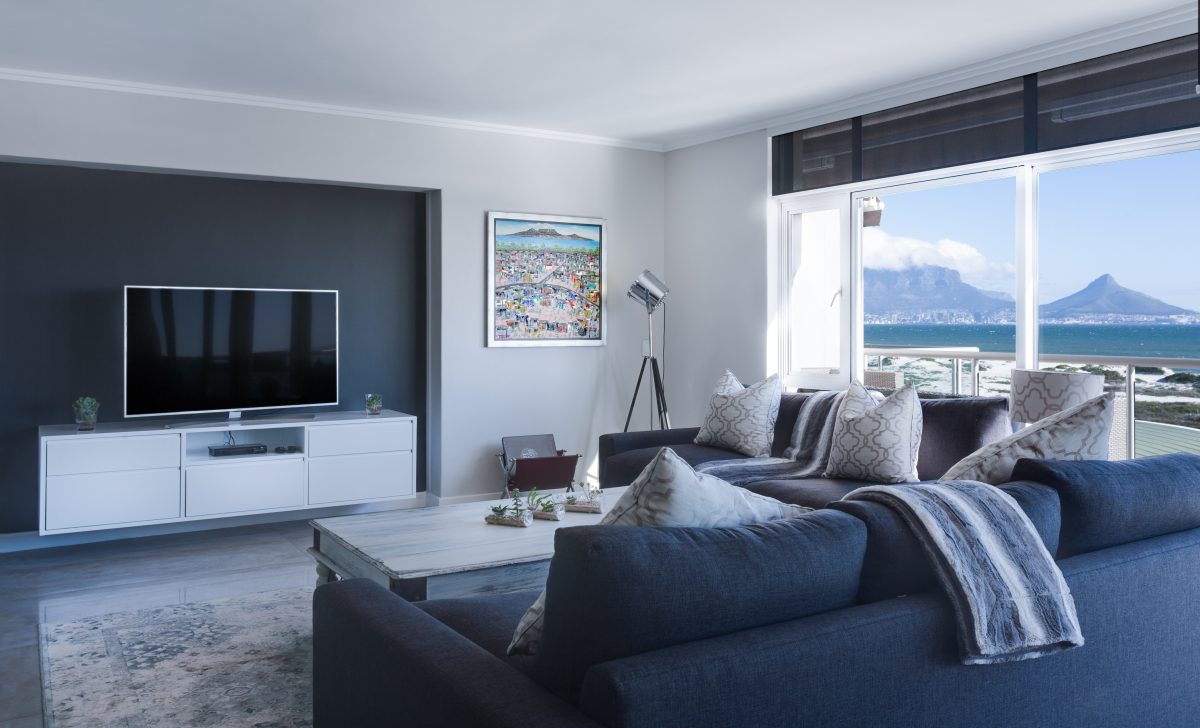 Small Room Design Ideas
Whether you live in a house or a small apartment complex, there are some easy tips and tricks that experts use to create the illusion of a bigger and more spacious home. You can be this by choosing the right furniture, artwork, and ornaments. Ready to get started? Here's how you can make small spaces look bigger. Just like the experts.
1. Use statement furniture that is multi- purpose
Low and high: A sofa with low arms can make the room feel bigger. It allows you an overall view of the room from multiple angles. This also creates a sense of movement in the space.
Select furniture with a "wow" factor: The "wow" comes from small elements such as materials used, accents, details, and patterns. This enables you to style a room that reflects your personality. Have fun and show off your individuality!
Multi-purpose functionality: Selecting furniture with a dual purpose allows flexibility. It also removes the need for excess furniture. This can improve overall traffic flow, so that you do not have to worry about weaving and navigating through too many pieces of furniture.
Show off some leg: Forget skirted sofas or boxy chairs. Instead, opt for height and sleek lines with visible chair legs. This creates air flow, helps reflect light, and creates a sense of space. 
Avoid small furnishings: Multiple pieces of small furniture can reduce the flow of movement in the living room. Large sofas that fill the room give the illusion of space whilst maximizing comfort.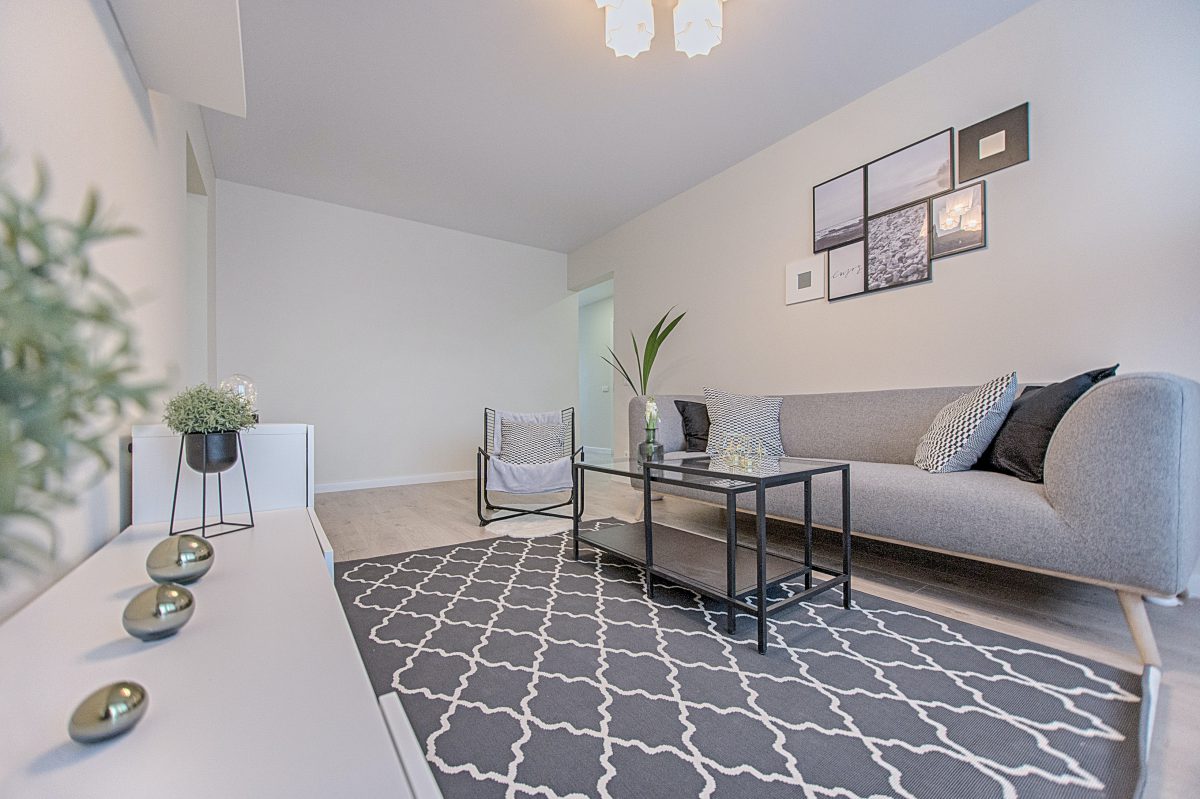 2. The ABC of artwork for small spaces.
A

rrange smaller artworks or photographs in a group together to replicate a single piece.

B

old, oversized artwork can draw the eye upwards, becoming the focal point of the room and give the appearance of a bigger space. 

C

olors can help create unity. Coordinate your art colors with your 

soft furnishings like cushions and throw rugs.

3. Ornaments styled right.
Larger ornaments provide more impact

, creating a sleek and modern sense of style. As a result, rooms appear clean, crisp, brighter and bigger.

Reduce the number of ornaments on your shelves by only displaying a few of your favorites

. By keeping a few pieces of furniture or a few shelves clear of ornaments, the number of ornaments is reduced. Your small space will appear less cluttered

Excess ornaments can be kept in boxes or in a cupboard and rotated

every season for a fresh look, allowing you to still enjoy the benefits of those treasured belongings.

Place items on furniture with less use

. This reduces breakage and increases functionality and comfort. You don't want a guest to knock over a favorite statue with their feet on the coffee table.

Add depth with items of varying heights and in groups of two or three

. 
Here are a few additional small-space decorating tips, too: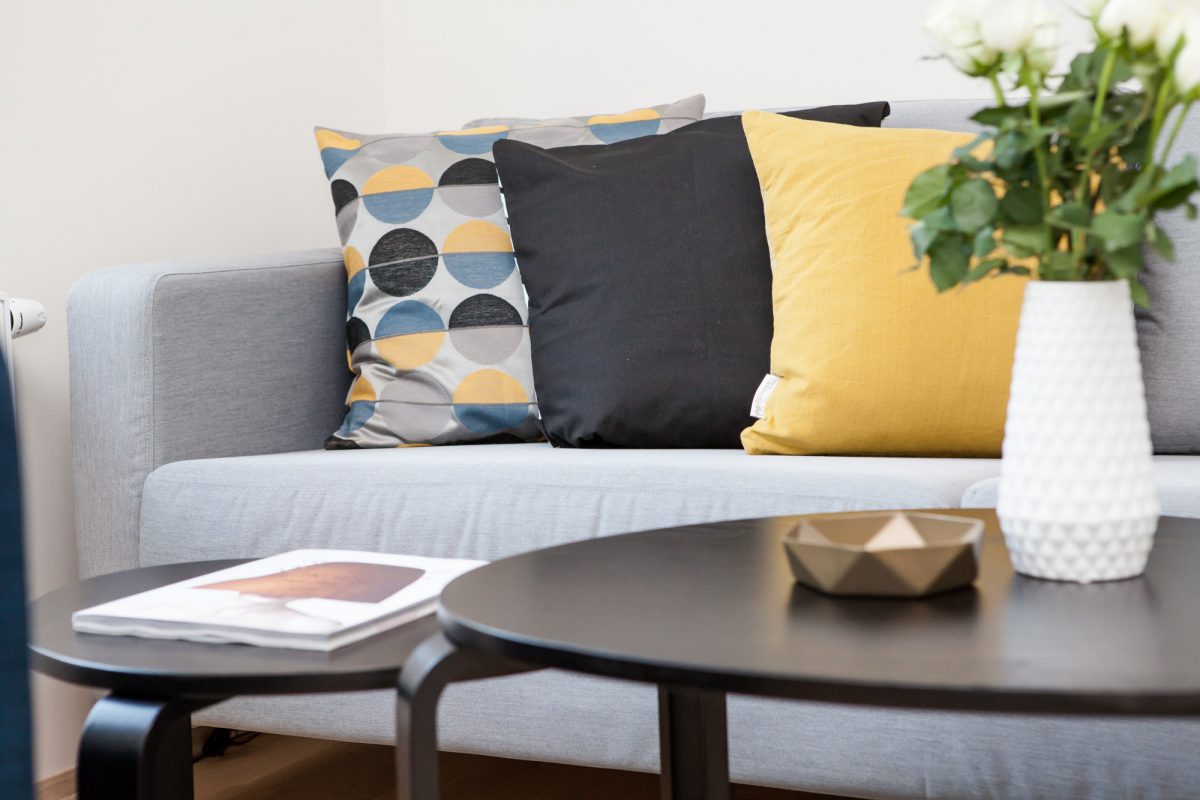 > Comment below if you enjoyed learning how to make your small spaces look bigger! And let us know what topics you would like our designers to write about next. If you're on a home design roll, then go read our next article on how to make your living space more functional.