A lot of people get overwhelmed with the sheer density of tasks that come with relocation. Because let's face it — moving is like 60% exciting and 40% a COMPLETE DRAG. You can only prepare so much, and for everything else, you sort of have to handle it as it comes! If you've already signed your new lease, congrats! This is for you. Similarly, you can also use this article if you're in the early stages of furnishing a new place. We cover budgeting for the move, and also budgeting for furniture. At the bottom is the list of furniture, sorted by priority, to help you plan ahead for your relocation and for furnishing a new place.
Remember, everybody's process will look different. Some of us order new cardboard boxes from U-Haul, and others scope out street corners on recycling day. You do you, friends. What's most important is that you feel prepared and excited!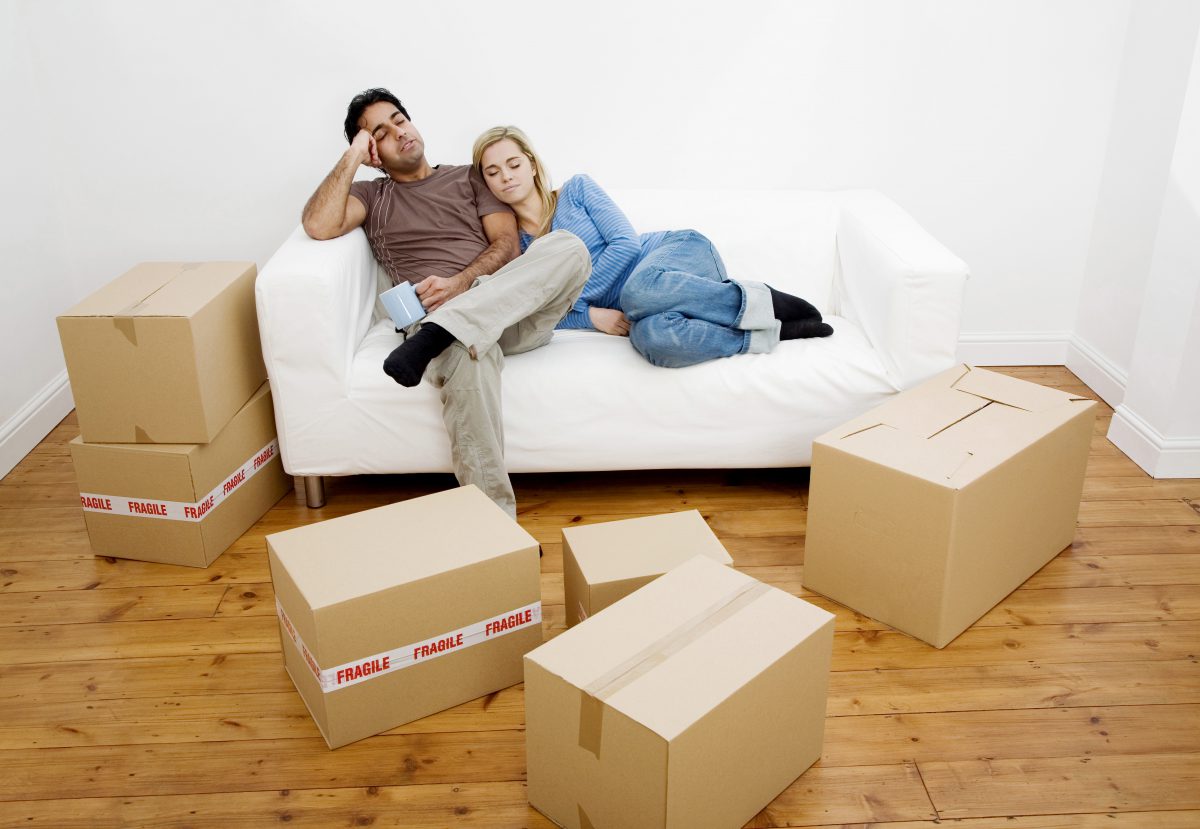 So, here it is! Our easy guide to making yourself at home in your new place, one piece at a time From art to ottomans, we've got you covered. Our tried and true list helps you organize your furnishing process by ranking items by priority.
If you furnish according to this list, you'll start to feel at home in your new place in no time. This post is specifically geared towards one-bedrooms, but it's easy to adapt it for bigger or smaller spaces.
FOUR BUDGET CATEGORIES FOR FURNISHING A NEW PLACE
First, you should start setting aside money in four basic categories. 
Departure (packing up, moving out, transportation),
Arrival (rent, security deposit, moving in),
Setup (cleaning supplies, unloading, acquiring new furniture, utilities),
Unforeseen (something breaks, someone cancels).
A good rule of thumb for budgeting for furnishing a new place is to plan to spend up to three times your new monthly expenses on a move. However, this is just a draft! Take a deep breath, and let's start by exploring some possible budgeting ranges for your move. Better to spend some time figuring it out now than be blindsided by it later, right?
Let's begin with the amount you've allotted for rent and monthly expenses. Maybe you're looking in the $2000 range. Put that figure down beside Departure, Arrival, and Set-up categories below, and we'll tweak as we go along.
1. Departure Budget (est. $2000)
$0
[ ] add pack up fees like cost of boxes, bubble wrap, movers ($200 or less if you're DIY'ing, $500 or more if hiring movers)
[ ] add clean up costs (if you're hiring cleaners) ($0 DIY, $150 if hiring cleaners)
[ ] add transport costs for you (plane ticket or gas fees, meals)
[ ] add transport costs for your stuff (moving van, shipping fees) ($25 for across-town U-Haul van, check out 
Busfreighter
 or 
Amtrak
 for shipping long distance by freight)
[ ] subtract whatever your security deposit return will be
[ ] subtract the amount you expect to make from selling things
TOTAL Departure Budget =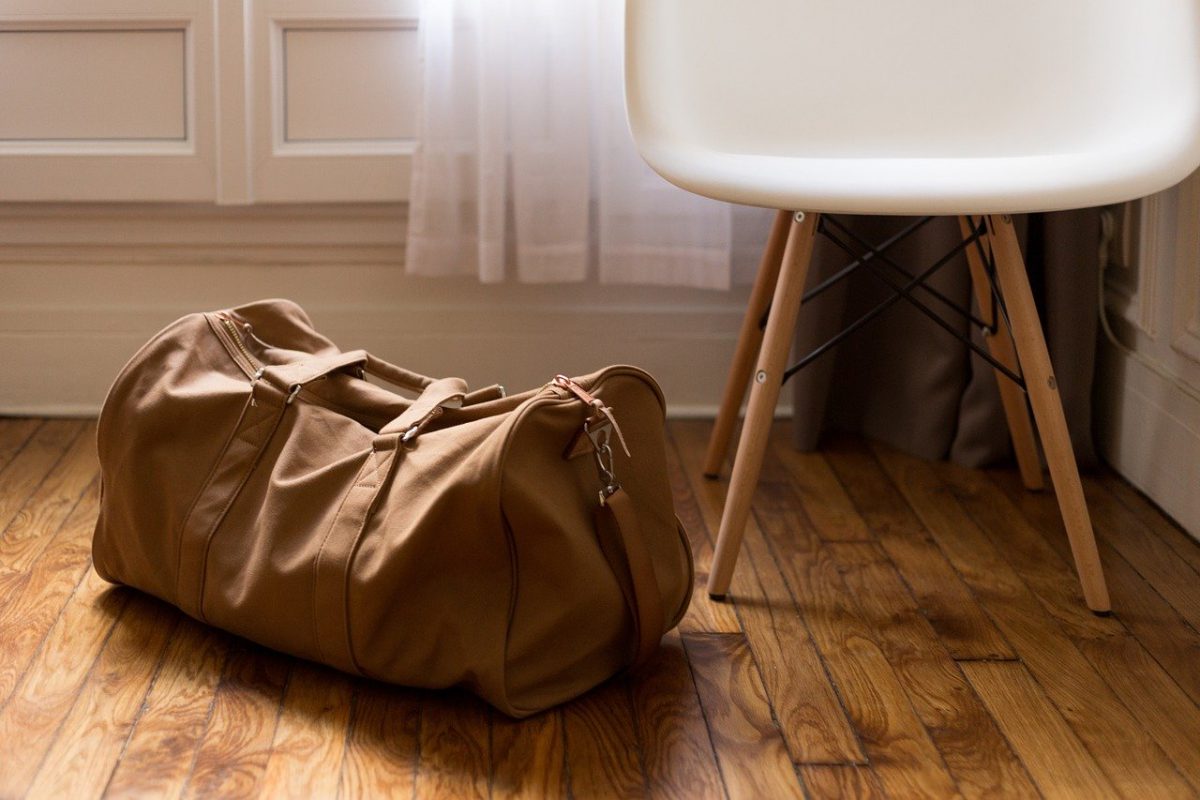 2. Arrival Budget (est. $2000)
$0
[ ] rent / security deposit in new place
[ ] movers' fees ($0 DIY, $100 beer and pizza for friends' help, $500 or more if hiring movers)
[ ] delivery food for your first night! ($25)
TOTAL Arrival Budget =
3. Set-up  Budget (est. $2000)
$0
[ ] new cleaning supplies ($50 for surface cleaners, broom, dust pan, mop, plunger)
[ ] hire help to assemble furniture ($0 DIY, $30 – 100 for TaskRabbit)
[ ] hire help to hang art ($100 or more on 
TaskRabbit
)
[ ] find new furniture to match space ($500 -$5000)
TOTAL Set-up Budget =
4. Unforeseen Budget (est. $500 – 1000)
$0
[ ] don't get your security deposit back
[ ] essential furniture breaks en route
[ ] flight canceled and need hotel
[ ] you break your arm and have to hire movers
TOTAL Unforeseen Budget =
Add up each total, and there you have it!
Your goal moving budget is Grand Total (Estimated) = [ ].
Now, you may notice that the "find new furniture" task in Category 3 has a huge range — between $500 and $5000. This category can be the most stressful part of any move.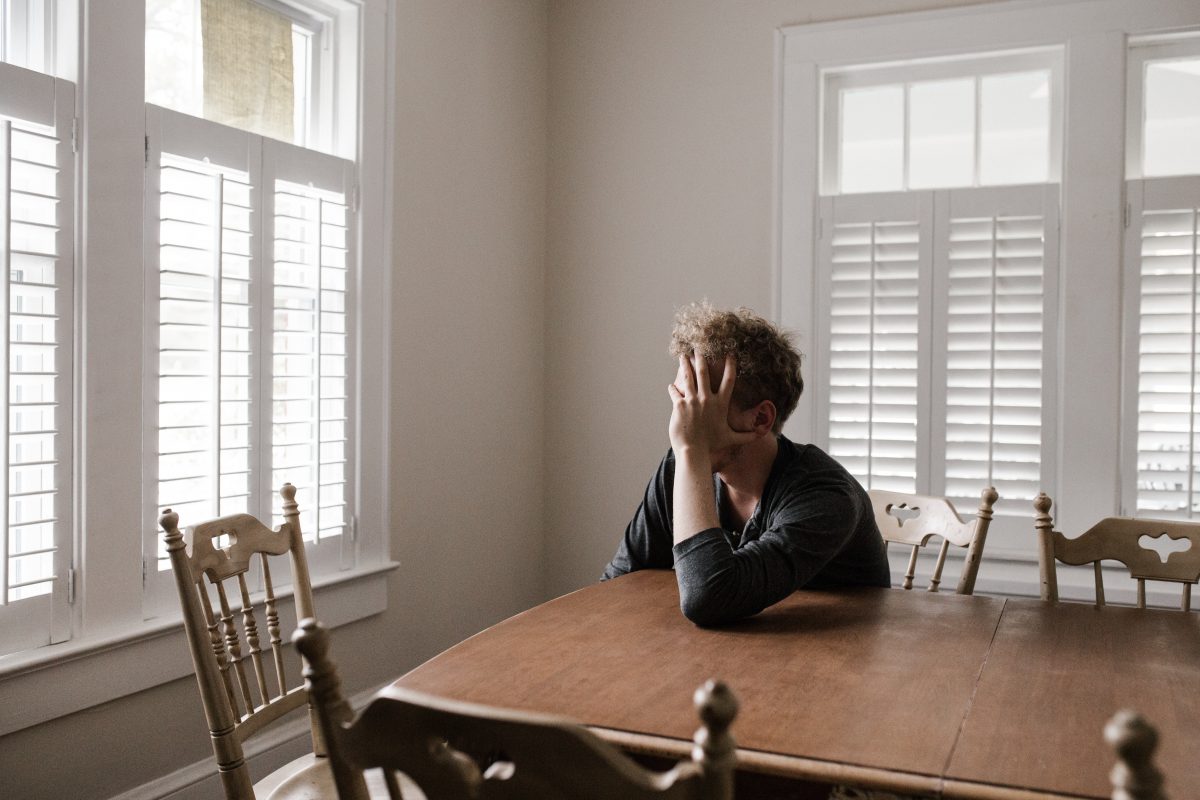 In addition, lots of people discover too late that their furniture doesn't fit in their new space, either literally or stylistically. For this reason, we recommend setting aside a bit of extra cash to solve these furniture dilemmas.
Okay! You've drafted your moving budget, so now we can look more closely at how to go about furnishing your new place.
How to prioritize furniture when furnishing your new place
We know it's tempting to rush out and buy a new lamp and a new side table, but we promise you'll be happier if you furnish your space in the proper order. Did you know it can actually be cheaper to get new furniture at your new location, depending on the distance of your move? We recommend keeping only sentimental and high-quality items. After that, it is important to know what matters to you. It is always a balance between budget, style and timeline. If you have all the time in the world, then take your time to curate one piece at a time. Spending your own time sourcing will also save a lot of money. That said, we know most people don't have the time, patience and style instincts to do that. If you need help with the sorting process, we wrote a this article about how to balance your budget between style, budget and timeline.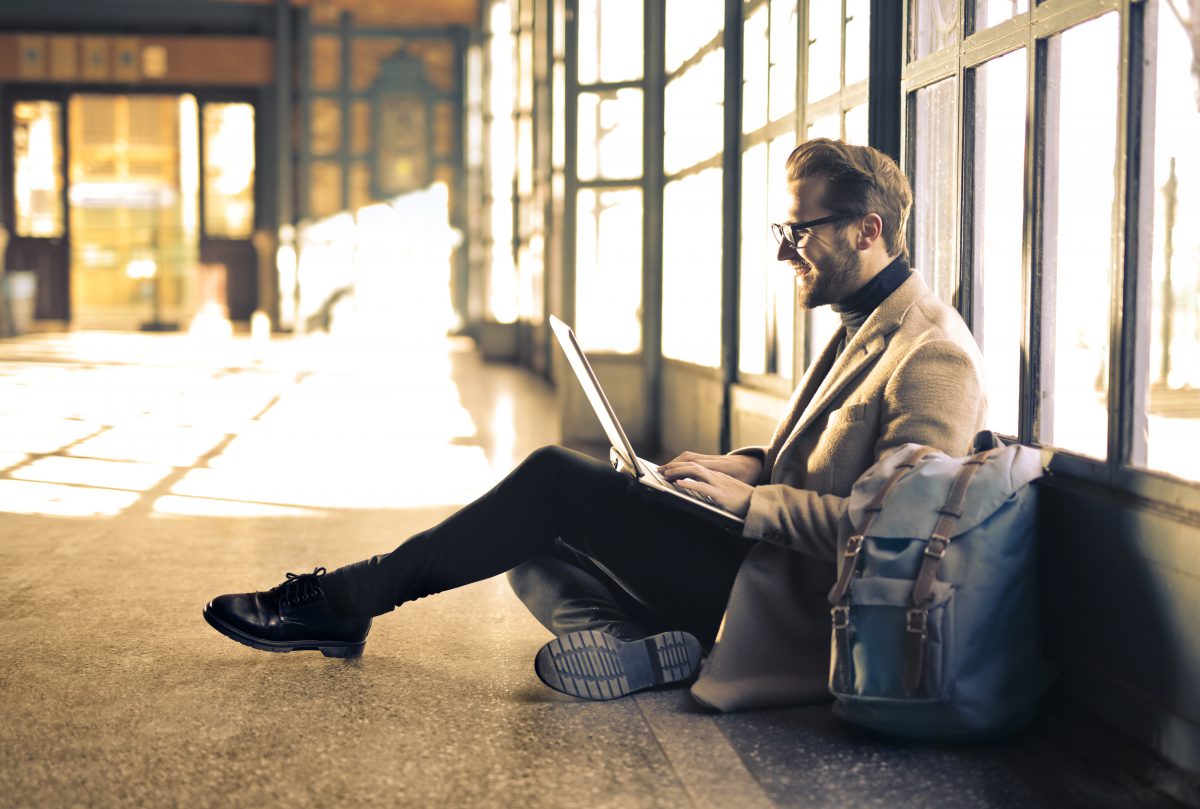 Finding new furniture can be a really good option for people with a relocation budget from a job, or if you're willing to spend a bit more to get a designer's touch. For example, Furnishr offers a moving and design service where their designers take the measurements of your space, give you a customized style pitch based on your needs and design preferences, and then order it all and set it up for you in a single day. DIY is A-OK, but interior designers actually know a lot of things you may not realize. We created this cost calculator so you can estimate how much to budget for the size of your new place.
So, how should you prioritize furniture in your new place?
Bedroom and Dining Area
At the risk of sounding obvious, sleeping and eating are the first activities you should focus on while furnishing your new place. We don't begrudge anyone the joy of perusing Facebook Marketplace, or taking home a new plant. But if your bedroom and kitchen don't make you feel at home, then it's just not worth putting any energy into other spaces! After all, you can keep your clothes and books packed away until they have a place, but you absolutely need a comfortable bed and place to eat.
In other words, when you can eat and sleep in comfort, then you can think about setting up a home office, the living room, entertaining areas, and updating your space with soft furnishings like carpets, art, and light fixtures.
Truly the best way to furnish a space is to start with big pieces first. Then, you'll know what sizes and styles you're working with. Another great way to approach the furnishing process is to select one large piece of art work, and choose colors and furniture which complement it.
The ordered list of furnishings
If you furnish in this order, one piece at a time you'll start to feel right at home in your new place.
0. Choose a style (link: style quiz), or a piece of art (link: art article) to guide you.
1. Mattress
2. Bed Frame
3. Bedside Table
4. Bedroom Lamp
5. Dining Table and Chairs
6. Sofa
7. Other Artwork
8. Living Room Coffee Table or End Tables
9. Consoles and Bookshelves
10. Living Room Lamp
11. Carpets
12. Home Office
13. Decorative Items
Save this list to your favorite to do list app, and cross off all the items already accounted for. For instance, bringing your mattress across town but leaving behind your old bed frame? Awesome, check off Mattress and start prioritizing Bed Frame.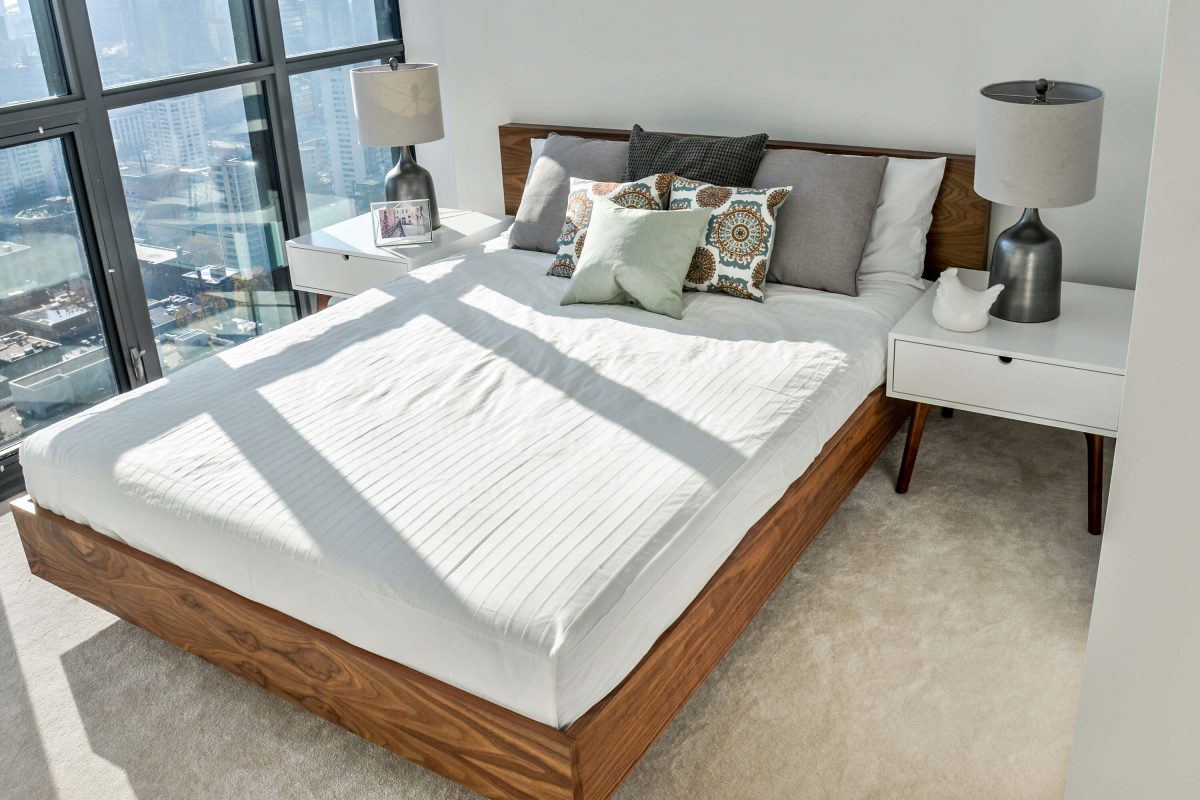 If you're feeling stuck or overwhelmed, a good place to return to is Step 0: a style quiz or a favorite piece of art. These can serve as your compass as you select furniture and budget for new items.
So, we've got you covered for everything you'll need during your move, from start to finish. You can use our general moving budget template above, and then hop over to our in-depth, one-bedroom furnishing budget guide to see how it plays out in a real-life case study. When you're ready, schedule a free online consultation.
We want to help make your move easy and stylish, while saving you time and money. So good luck and happy furnishing!